Tonearm Silver MKIV --------- 720€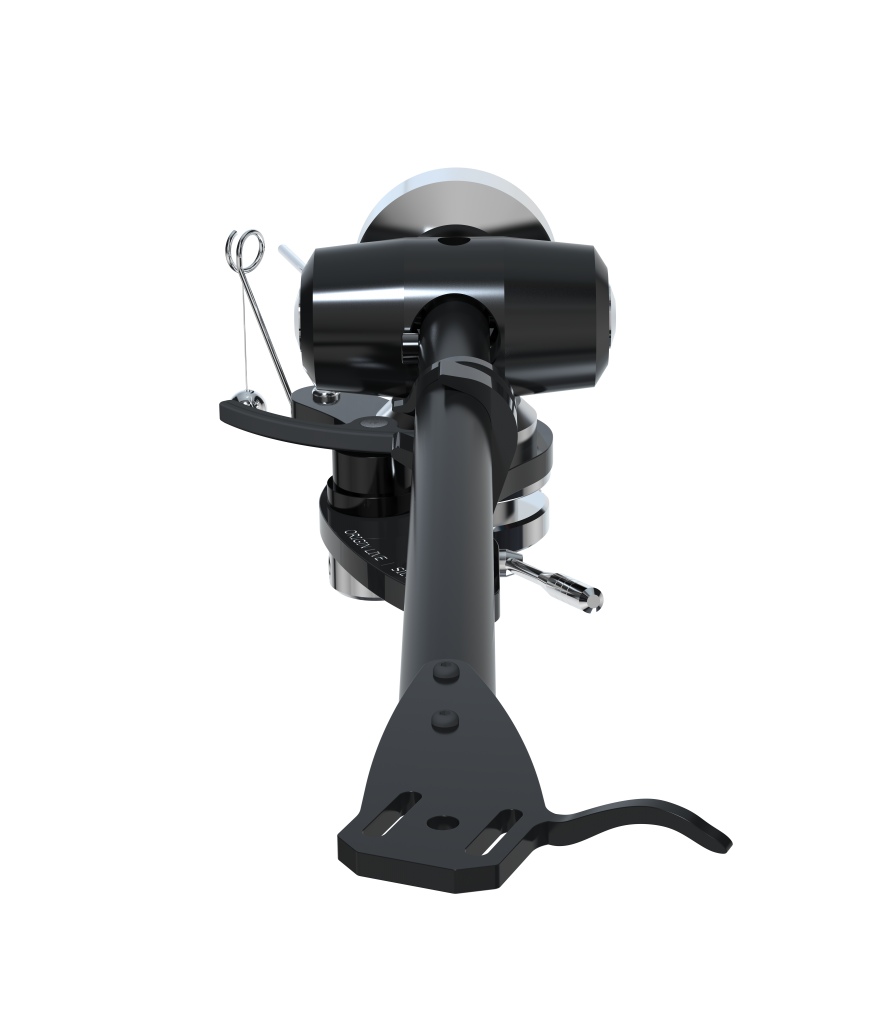 When launched in 2002, the Silver Tonearm received widespread acclaim for outperforming high-end arms at a fraction of the cost. Hailed by the editor of Hi-Fi World as the best arm he'd ever heard, the Silver set the benchmark for our cost-effective designs that overtook both the SME and Ekos arms in performance.
The Silver Tonearm has a wide range of strengths which make it a great all-rounder. Highly musical, it tracks dynamics accurately and gets right into the groove of the music. You will expect to hear improved speed, dynamics and separation in the music over the Onyx due to its sophisticated tonearm tube design. The Silver also includes a higher grade external cable which improves bass weight in comparison to the Onyx. It has a natural tonal balance with excellent transparency and fine performance at both frequency extremes.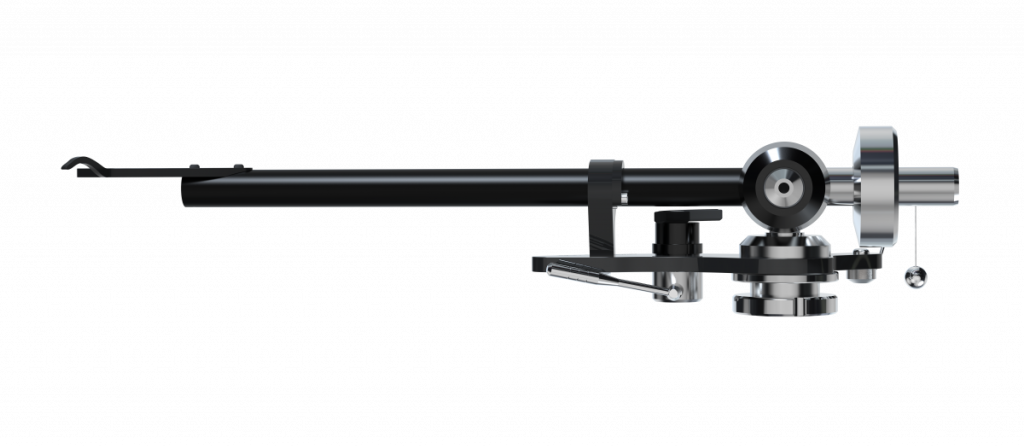 is made from high-grade aircraft alloy to reduce the effect of resonance. This has the enormous advantage of allowing your cartridge to function correctly without unwanted movements caused by resonance.
A High Strength Rear-stub
improves counterweight stability in vibration – thus enabling the arm tube to hold the cartridge more steadily. The result is an increase in dynamics and a sense of power and control in the bass.
encompassing precision bearing fit. This results in an incredibly transparent arm with superb tonal balance.
are highly researched and purpose made to our specifications.
consisting of a threaded top nut above arm-board and clamping nut underneath arm-board.
Tests show this to be the highest performing method of achieving side bias. It has lower friction, better constant force and lower resonance than other alternatives such as magnets, springs, levers and twisted threads.
is high-grade copper Litz wire, Cryogenically frozen to reduce discontinuities in the conductors. This wire allows great transparency, detail and freedom from artefacts.
1 Meter Upgrade External Cable
 (6mm diameter) Low resistance cable with high conductivity Gold plated RCA plugs to fit directly into your phono-stage or amplifier.